Location:Home > Products > Time Delay Relay And Sequencer 【Sequencer】
Products
Time Delay Relay And Sequencer 【Sequencer】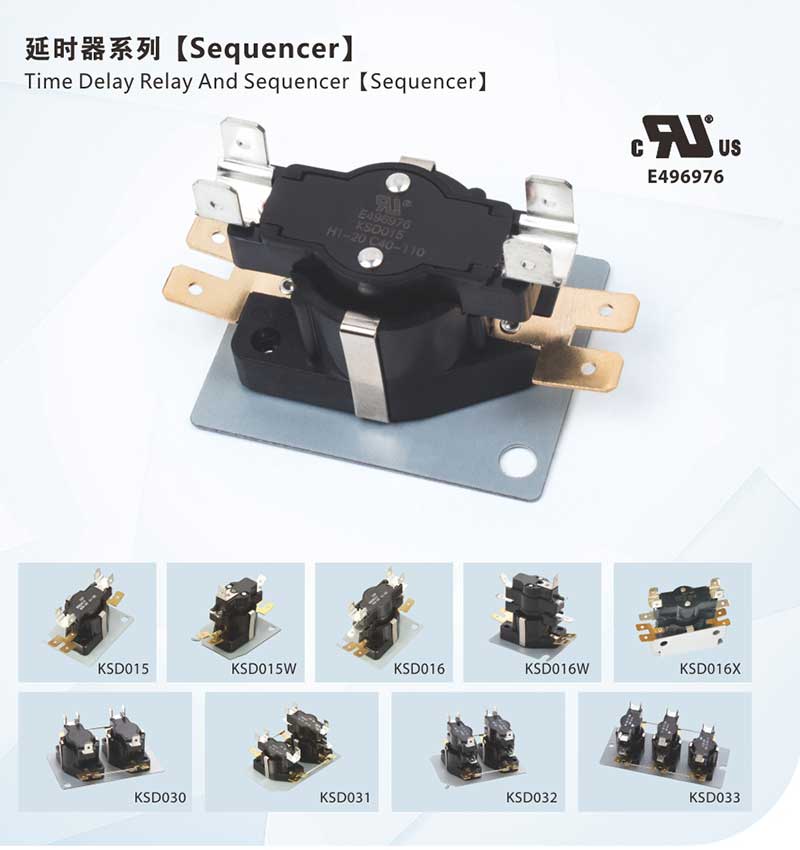 Long Term Hvac Sequencers are field-proven devices for controlling the operation of geating elements or fans in electric furnaces and heat pumps.
These controls combine a solid-state positive temperature coefficient(PTC) heater with bimetal actuated contacts to provide time-delayed electrical switching.
A wide variety of bimetal disc and PTC combinations are available to provide a broad range of timings.
Applications: Electric furnaces,Baseboard heater, Duct heaters,Suspension heaters, Heat pump blower and heating element control etc.
Approval: UL CUL